THE WINE
I have always delighted in the unique and special experience of sharing a bottle of wine with loved ones. Beyond the proven therapeutic qualities of wine, the pleasure of sharing it with a fine meal, has for me, a lot of implications related to phisical and spiritual well-being. A good wine has something to tell us.
There is a history that is manifested in each of these elements: its color, its aroma, its finish. Each of these speaks to the wine's personality, its identity; where it comes from, what is its terroir like, why, by whom, how was it made, etc.
Creating a great wine implies many decisions, details, and even factors outside human control. I truly believe it is a task that mirros life. The fermetation, the upbringing, the oak, the bottling, are all parts of a process that is almost alchemical, which transforms that careful raised grape into a wine unique and singular.
A wine that reflects all of the commitment and passion dedicated to create it.

RESERVA
Appearance: Intensely red, with blue tones and deep blacks.
Aroma: Fruity, dominated by ripe plum and dried spice notes, with hints of nutmeg, and cloves, predominantly tertiary aromas, which demarcate its elegance.
Flavor: Unctuous, dense, full-bodied that in mid-mouth reveals spices and dried fruit, strong and ripe tannins with a sweet, complex and very long finish.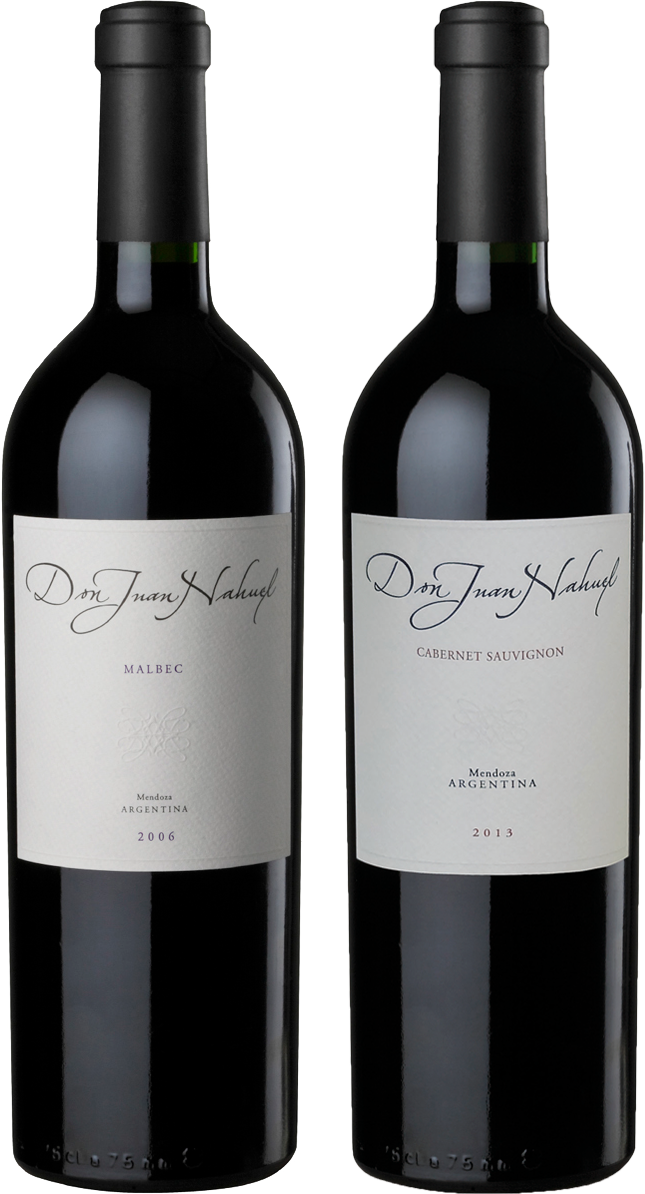 Appearance: Intense ruby red with violet tones.
Aroma: Frank and varietal, with generous notes of of vanilla and red fruit.
Flavor: Opulent with soft, mature tannins, with notes of raisins, and an intense finish with ripples of dried plums, chocolate, and subtle hints of coffee.



Appearance: ruby red color with blue tones.
Aroma: frankish and varietal aroma, marked notes of spices.
Flavor: unctuous with soft and mature tannins, intense finish and leaves a reminder of Red Fruits, freshness and youth. In this wine it is pursued and tries to maintain the freshness of the Malbec varietal.

Appearance: intense red color, with slight notes to tiles.
Aroma: frankish and varietal aroma, marked notes of red pepper and spices.
Flavor: unctuous with soft and ripe tannins, intense finish and leaves a reminder of roasted red pepper, with notes of spices and vanilla.


Appearance: violet with blue and deep tones.
Aroma: fruity, with notes of vanilla and mineral touch.
Flavor: Unctuous, with soft and mature tannins, long and spicy finish, leaving clear memories of a story of witches without equal.